By a stretch of the imagination. . .
My name is McCoy Fields. My friends call me McCoy. You call me McCoy, too, until or unless something changes.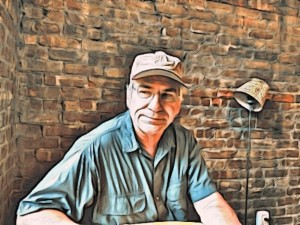 I'm not a sophisticated man. I see the world, and I know what I know. Over the years, I've found that the simplest way is always best. As Baloo the bear sang in "The Jungle Book":
Look for the bare necessities
The simple bare necessities
Forget about your worries and your strife.
That out of the way, I stand proudly behind my belief in three essentials:
Family. Country. And Great Things.
No doubt I'll weave Family and Country into these pages, sooner than later. For now, though, the Great Things have got my focus. These are history's finest inventions…according to me. It's a short list:
The Lever

The Pulley

The Wheel

The Ramp

The Pile
So all that, along with Family and Country, and you've got the bare necessities. For the purposes of my current campaign, I'll narrow that list down to The Ramp: Brilliant as a concept. Exquisite in overall simplicity. Superb in functionality. Essential to the growth of civilization.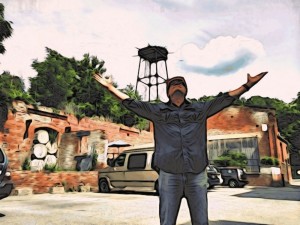 What's best about The Ramp is its ability to help us get our things from one level to the next—and back again—using an inclined plane. Weave in the components—including your rocker arm, cap handle, release valve, reservoir, your retaining ring—and you have a complete, damn fine piece of machinery.
I don't quite know how my obsession with The Ramp began. I'll tell you a bit about my vitals. And maybe we'll figure it out together:
My Family
I've been married to Margaret 41 years now. High school sweethearts, we were. Got hitched at 21. Maggie's pretty as the petunias in her garden, and solid as a rock. She's real good about giving me my space and time for the TV necessities. NASCAR. The NFL (well, the big games, anyway). College basketball (those boys work hard). Especially the rodeo. And my music. I like both kinds: Country and Western.
Maggie and I raised three boys and a girl, all of them ut the house now. Gwen is married with a couple kids and has a scrapbooking business, she does well. Griffin is a mechanical engineer. Jasper works as a foreman down at the plant, our local tier-2 provider to the auto industry. And Kendrick has a recycling business, dismantling bridges and buildings for raw material recovery.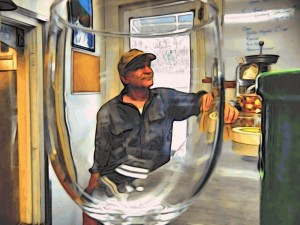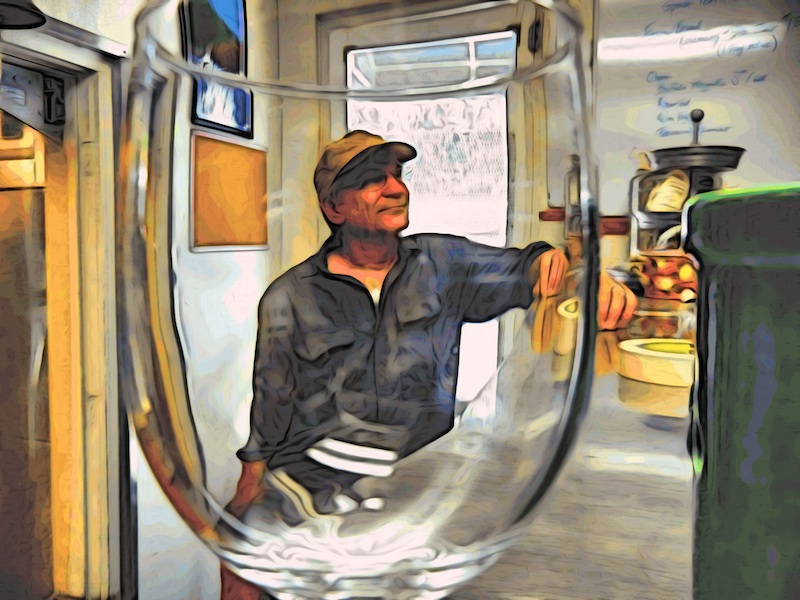 I never forced my passion for Ramps onthe kids, or Maggie, over the years. But I've certainly taken a lot of detours and tangents along our way—to a restaurant or on vacations—to check out any given loading dock and how other guys set it up. The family tolerated this, never complained much. Yet information seeps in. And now: all our children have chosen a line of work that deals with angles and the positioning of things. Which is a real kick in the pants.
Yep. The Ramp Rules.
My Work
As for me, I'm operations manager at a commercial distribution center here (Wheeling, WV), with 20 dock bays. The company has consistent need for yard ramps, as we move product from points A to B and back out to I-70. Just us, doing our part to send commerce into motion across America's highway systems, these gleaming concrete ribbons connecting this great country. They're our literal and figurative arteries. And if we need some Heparin every now and then to keep them oiled, so be it. (Me: bypass surgery, 1999. And I'm healthy as a horse now, thank you very much.)
My real interest with all things Ramp began when the business assigned me to purchase a yard ramp to increase our efficiency and decrease the safety risks. And, well…I studied. Learned that, basically, a mobile forklift ramp and portable dock ramp and loading dock ramp are all one and the same. So, the Portable Mobile Forklift Dock Yard Contraption is a fairly simple yet brilliant piece of machinery. As is my wont, I shared what I'd learned with my pals (and Maggie and the kids), and soon enough everyone started calling me "The Yard Ramp Guy." Well, I didn't mind that at all. And the name stuck.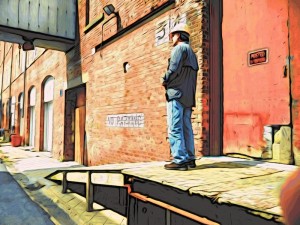 Coming up on retirement in three years. I'd stay, if I had my druthers. But rules are rules. Sure, I think about it. Fifty years in the workforce is a habit hard to kick. Still, I keep busy. If it's not the job then it's time with the kids and grandkids, and yearly vacations with Maggie.
And there's plenty to keep my occupied in my office out back. Converted that old stand-alone garage 20 years ago, and that's where I do my research and build my collection. I fancy myself a bit of a historian. Ramps, natch.
We all have our ups and downs. Life happens. Sometimes, I think that life is what it makes of us. Other times, we hold the reins. There's really no rhyme or reason. If you figure out a pattern, let me know.
But then there's the ramp. This magnificent invention that helps us get up and eases us back down.
The Ramp: A quintessential bare necessity that just betters my world.
The Ramp Rules.