Learning from the School of Hard Rocks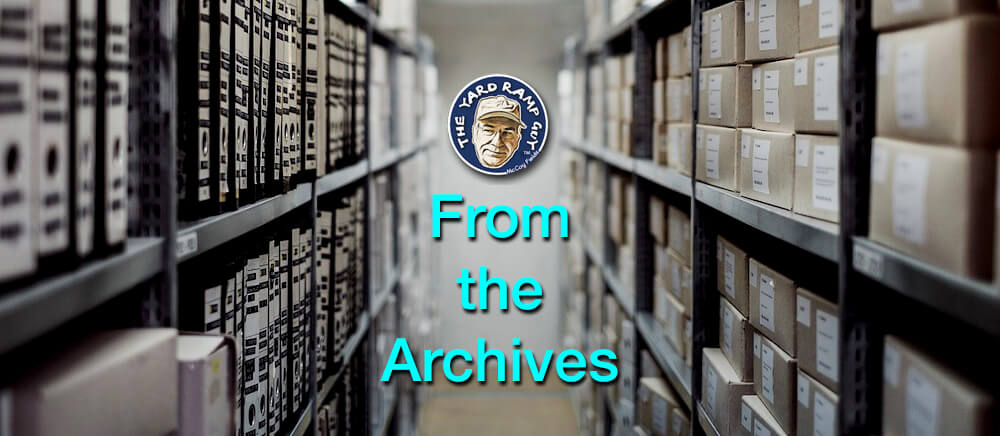 My good friend Jeff Mann, the true Yard Ramp Guy, has asked me to revisit some of my original posts. This week in my From the Archives series: Roman concrete.
---
Though the Romans have a pretty impressive reputation, in many regards they weren't nearly so clever as people tend to think they were.
For example, their fabled legions, while effective early in Roman history, became rather useless toward the end: the knight was basically invented by barbarians looking to defeat Roman legions. Even after it became apparent that the legions were a tool of the past, the Romans foolishly just kept sticking with it.
However, one area in which they were unquestionably brilliant was in architecture and construction.
Much has been made of Roman aqueducts and other construction techniques, but one technology that doesn't get discussed nearly as much as it should is their concrete. Roman concrete—known as opus caementicium—is, interestingly, much more durable than modern day concrete.
We have many examples of Roman concrete that have survived all the way to today. The Pantheon in Rome (not to be confused with the Parthenon), for instance, is a concrete dome that has survived intact since 126 AD.
Even more impressive is Roman concrete's resistance to seawater. Seawater is incredibly corrosive to modern buildings, corroding and destroying them in mere decades. We're lucky to get 50 years out of modern concrete. Roman concrete, however, can survive immersion in seawater for centuries or even millennia; plenty of docks and pilings from Roman times can still be found off European shorelines.
What was their secret? Well, we don't know the exact composition of Roman concrete, but we do know one of the major secrets: they used volcanic ash instead of the fly ash we use today. When submerged in seawater, the seawater reacts with the mineral phillipsite, found in volcanic ash. Over time, a new mineral known as tobermorite forms in the cracks of the concrete. As it forms, the concrete actually gets stronger and stronger.
Roman concrete today is stronger than when it was first laid down.
Many people are trying to mimic Roman concrete today. Not only is it more durable and long lasting, but it's also cheaper and more environmentally friendly. The problem, of course, is the extremely long setting time: most builders don't want to wait long enough for Roman concrete to set.
Haste makes waste. Some people are okay with that. Roman concrete endures.
Yard Ramp Guy Blog: Manufacturing Outlook
This week, my friend The Yard Ramp Guy shows how his inventory contributes to the larger picture of the U.S. economy.
Click HERE to see how it all fits into place.