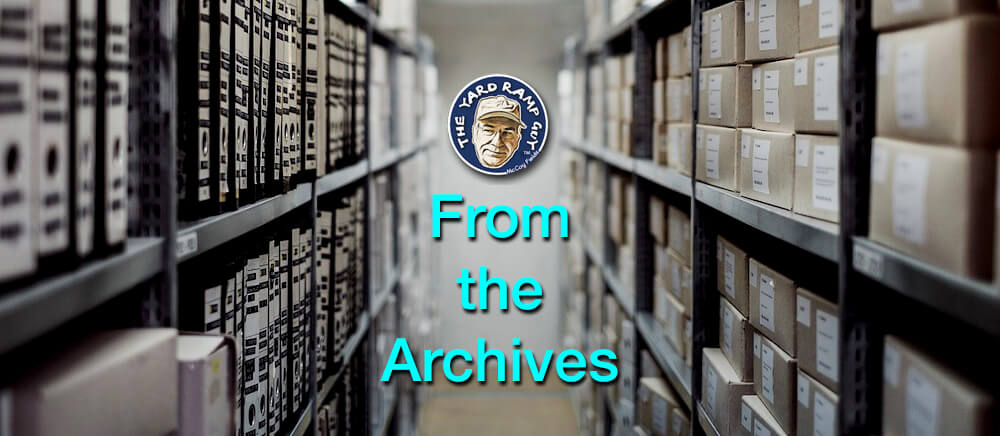 My good friend Jeff Mann, the true Yard Ramp Guy, has asked me to revisit some of my original contributions. And so: my From the Archives series. This week: Aqueducts and pyramids and highways, oh my.
---
When you think about the Roman Empire, one of the first things that pops into mind is their aqueduct system…unless you've been watching too much TV, in which case you're likely thinking of their gladiators or legions.
I feel pretty comfortable saying that the reason Rome was so stable for so long was due to their roads, aqueducts, sewer system, and other civil projects. It always grates me a little bit when people talk about the gladiatorial games being used to pacify the population—they certainly did that, but this was secondary to having clean water, plenty of food, and sanitation.
Thanks to the Roman Empire's extensive civil improvements, Rome itself had a population of more than a MILLION people. That's just nuts for a city in the ancient world. Athens maybe had 300K, and it was enormous for its time. There are only a few other ancient cities of comparable size at all.
That's where Rome's real success lay: not in conquest but in civil planning and construction. I know I'm starting to sound like a broken record in this blog space, going on about how people focused on war as the key part of history bugs me. (Maggie jokes sometimes that she is worried I'll start buying Grateful Dead shirts and growing a ponytail.) It's not about hating war, though. It's about acknowledging that what we build and how we build it is, ultimately, the most important legacy of a society.
Eisenhower's greatest accomplishment as President? The Interstate Highway System. What do we remember about the Egyptians? The pyramids. If you look at any society from more than a couple decades or so, what part of it lasts? Their construction.
The aqueducts have stood for millennia. I rest my case.
__________
Photo: Diego Delso, delso,photo, License CC-BY-SA
The Yard Ramp Guy Blog: A Stadium View
This week, my friend The Yard Ramp Guy, without bragging (not his style), highlights yard ramp placement with high-profile sports teams and what he calls "service without complaint, needing virtually no maintenance, and readily repositioned to be placed into and out of service when needed." Bravo, I say.
Click HERE to read all about it.