Flooding you with Information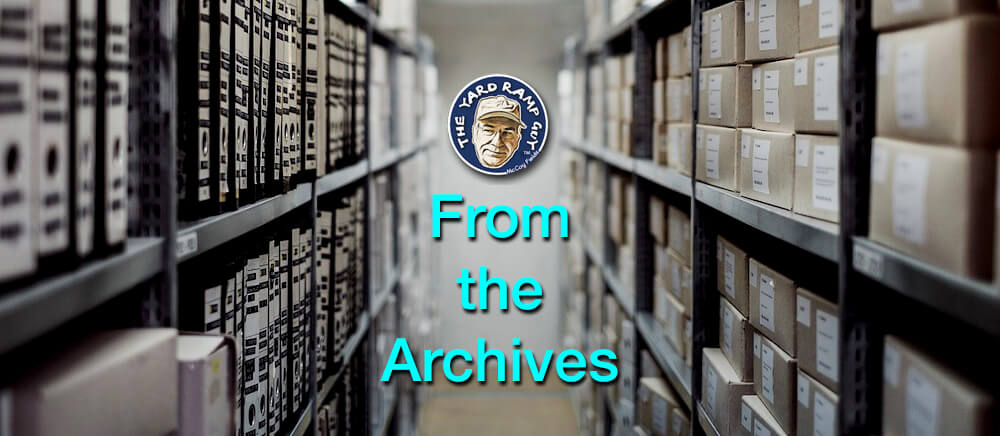 My good friend Jeff Mann, the true Yard Ramp Guy, has asked me to revisit some of my original posts. This week in my From the Archives series: don't count your eggs before they've, uh, broken.
---
The egg drop competition has been a staple of elementary and middle school science classes since long before I was born. You create a container that will allow an egg to survive a drop of several stories, while still being able to put the egg in the container on-site. It's a good exercise in creative thinking for kids, not to mention the fun factor.
You've got a few basic strategies: the first—and simplest—is the "giant wad of padding" strategy, which usually works pretty well. The most common version of this is the big box filled with packing peanuts, but I've also seen bags made out of pillows and bubble wrap spheres. (Natch: I made all my kids and grandkids think more "outside the box" than this.)
The next most common is the parachute design—usually one of the more reliable ones, assuming your parachute works. Pretty self explanatory…and it's the design I used myself as a kid. (A little extra padding didn't hurt, of course.)
There are also a ton of weirder designs out there: flexible chopstick frameworks surrounding a bubble-wrap core, eggs padded in breakfast cereal or popcorn, containers filled with water (although that's banned in many competitions), the panty hose box (suspend the egg in panty-hose in a box, and the stretchiness of the fabric will keep it from hitting the sides and breaking), and the small padded box covered in springs.
Then, of course, you have my cousin John's approach. He always was too smart for his own good, so he decided to come up with something a bit more unusual. When he showed up for school that day, it was with a container shaped like a rocket; the thing even had landing struts. It was even weighted so that the container always fell bottom-first. What he didn't tell anyone, of course, was that the rocket was weighted with an actual radio controlled model rocket engine and had a thin paper coating over it.
When the teacher dropped his off the roof (all us kids standing below), John, who'd been hiding his remote in his pants, pulls it out to activate it. Unfortunately, it didn't go quite as anticipated and shot off sideways toward the kids. Guess who it hit?
And that's the story about how I got a broken rib, minor burns, and a face covered in egg. It wouldn't be the first or the last time that hanging out with my cousin got me injured, either. At least that time I didn't get in trouble for it.
Yard Ramp Guy Blog: Streamlined Steel
This week, the (real) Yard Ramp Guy highlights a very promising, cleaner future for the air we breathe.
Read all about it HERE.