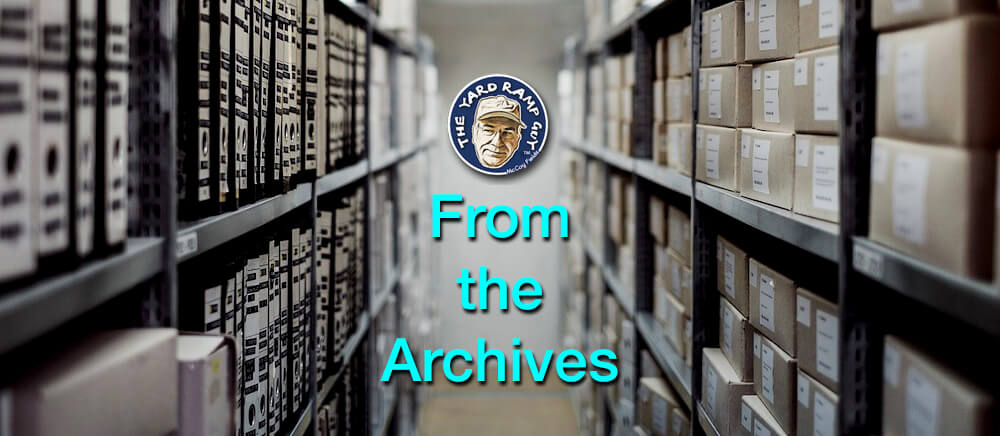 My good friend Jeff Mann, the true Yard Ramp Guy, has asked me to revisit some of my original contributions. And so: my From the Archives series. This week: not to go all Ripley on you...but, believe it or not, I have a list of amazing inventions.
---
I always hear people going on and on about how we're in the greatest age of innovation and technology, with more amazing things being invented now than ever before. I'll have to beg to differ there, and I can back up my argument, too:
The oldest folding chairs date back to the 14th century B.C. from Ancient Egypt.

The first fishing reel dates all the way to at least 4th century China.

Beer predates recorded history, and has even been linked to the rise of civilization.

Wine predates recorded history and is possibly almost as old as beer.

Reclining armchairs date back to the Napoleonic War.

Organized sporting events predate recorded history.

The oldest dice ever found are more than 5,000 years old—coincidentally, they were found in the oldest ever backgammon set.

Humans bred dogs before recorded history, or even the invention of agriculture.

The earliest form of chess originated in the 6th century in India.

The Arawak Native Americans invented the barbeque grill long before any Europeans showed up in the Americas.

Playing cards were invented in China during the 9th century.

The written word is between six and nine thousand years old; the first proto-books popped up not too long after.

The housecat was domesticated in Ancient Egypt, though some experts believe that the process started long before that.

The oldest known direct ancestors of the guitar are well over 3,000 years old.

Baseball caps are more than a century and a half old.

People began drinking coffee—in Yemen—in the 1400s.

Native Americans, probably the Arawak, invented the hammock in the Caribbean more than a thousand years ago.
So, the next time someone dismisses ancient peoples as primitive: just smile and nod, then kick back in a hammock with a beer and a good book.
The Yard Ramp Guy Blog: Material Handling Statistics
This week, my friend The Yard Ramp Guy describes how the Confidence Index is monitoring the pulse of the material handling industry. It's surprising, and in a positive way, given what's happening in the world.
Click HERE to read all about it.