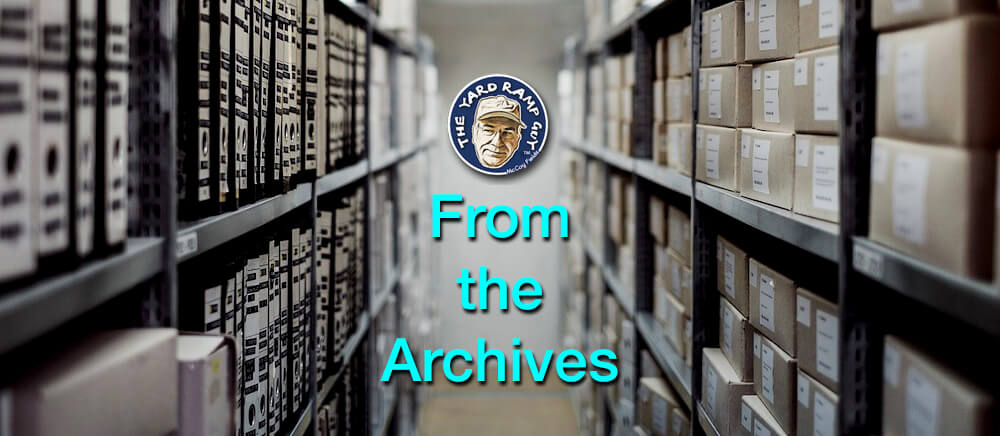 My good friend Jeff Mann, the true Yard Ramp Guy, has asked me to revisit some of my original contributions. And so, my From the Archives series. This week: Turn, turn turn: the evolution of the screw.
---
Screws are a magnificent invention. I've talked about them plenty – think of them simply as ramps wrapped around an axle – so why wouldn't I be interested? They're simple machines and they literally help batten down the hatches. I figure it's time to unscrew the lid on their history.
Our old friend Archimedes probably invented the screw. Archimedes' screw is used to pump water uphill, usually for irrigation, through a tube with a metal screw inside: as you turn the screw, the threads scoop up water and push it to the top.
Interestingly enough, we still commonly use this device, and also turn it in the opposite direction. In the Archimedes turbine, water flowing downward turns the screw, which itself is the center of a hydroelectric generator.
Within a few centuries of their invention, screws were appearing all around the Mediterranean in the form of wooden screw presses. We used these to smash olives for olive oil and to smash grapes for wine — both major products of the region. Later on, the screw press would also be a vital component of Gutenberg's printing press.
Have you noticed a pretty major use that's missing here?
That's right: screws weren't used as fasteners. Instead, there were nails, welding, dowels and pins, etcetera, etcetera. This list of "alternatives" is substantial. In fact, we didn't use screws as fasteners for nearly two millennia after Archimedes invented them.
What was missing? The screwdriver. (Fun fact: we used to call screwdrivers "turnscrews.") We didn't invent the screwdriver until the 1500s. Even then, we rarely tended to use screws as fasteners.
The final piece of the puzzle? The creation of machine tools necessary for manufacturing metal screws. Until that happened, they were just too much trouble to produce in large quantities.
Since we optimized that production angle, we haven't stopped turning them out.
______
The Yard Ramp Guy Blog: State Ramp Coverage
This week, my friend The Yard Ramp Guy explains how Alaska, aka The Last Frontier, is not that at all, so far as yard ramp coverage is concerned.
Click HERE to boldly go where no Yard Ramp Guy ramp has gone before.