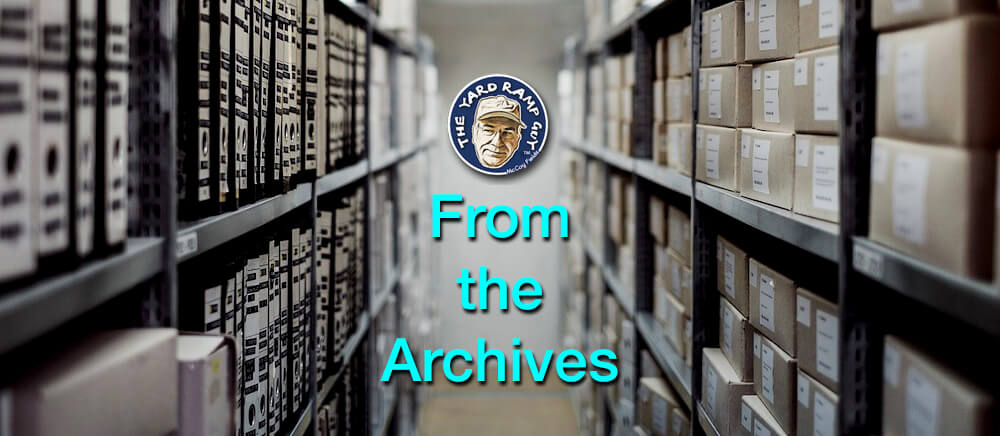 My good friend Jeff Mann, the true Yard Ramp Guy, has asked me to revisit some of my original posts. This week in my From the Archives series: if only our own infrastructure were as strong and natural as living bridges.
---
I've blogged a lot about bridges, I know (Sir Bridges Blog-a-Lot, eh?) but I haven't yet explored living bridges.
Meghalaya, a state in north-eastern India, is one of the wettest places in the world, getting close to 500 inches of rainfall a year. Almost three-quarters of the state is forested. One of the indigenous tribes living there, the War-Khasi, build living foot bridges from the roots of the Ficus elastica — a variety of rubber tree.
Photo by Arshiya Urveeja Bose [CC BY 2.0], via Wikimedia Commons
To grow the bridges, the Khasis create root guidance systems out of halved and hollowed betel nut trunks. The roots are channeled to the other side of the river, where they are allowed to bury themselves in the soil on that side.
The bridges take 10 to 15 years to grow strong enough for regular use; once they do, they last incredible amounts of time with no maintenance: since they're still growing, they actually continue to grow stronger and stronger over time. Some of the older bridges are five centuries old. Many of the older, stronger bridges can support 50 or more people at once.
The most famous of the bridges, the Umshiang Double-Decker Root Bridge, is actually two of those bridges, with one stacked directly over the other. Local dedication to the art has kept the bridges alive and prevented them from being replaced with steel. (Steel, frankly—and with all respect to those dealing with, ahem, yard ramps—doesn't have anything near the lifespan of the root bridges and aren't nearly as sturdy.)
The root bridges aren't the only living bridges around. In the Iya Valley in Japan, there are bridges woven out of living wisteria vines. They're much less common, and only three remain. They're built by growing immense lengths of wisteria on each side of the river before weaving them together—a process that must be repeated once every three years.
These wisteria bridges are much less sturdy than the Khasi root bridges, with wooden planks spaced over seven inches apart, and they apparently shake wildly while you're on them. By all accounts, these things are terrifying to cross, which makes sense: they're widely thought to have been designed originally for defense. The original bridges didn't even have railings.
Yard Ramp Guy Blog: Industrial Protection
This week my friend The Yard Ramp Guy makes a compelling case for worker safety.
Click HERE to peruse his perspective on proper planning.